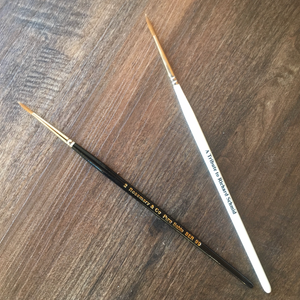 Rosemary & Co Brushes
Rosemary & Co Brushes - Series 99 Pure Red Sable Pointed Round
Regular price
$9.50
$0.00
Unit price
per
Here's that opportunity to buy the world's most loved brushes - Rosemary & Co makes fantastic brushes! Your best artwork is made with the best tools!
These are lovely pointed round Red Sable brushes. The Series 99 Pointed Pure Sable Rounds have a round ferrule and typically will come to a beautiful, sharp point. They are used to paint fine lines and details.
Rosemary& Co created these #3 brushes for Richard and this historic art exhibition: "A Tribute to Richard Schmid" in 2018. Get yours here!