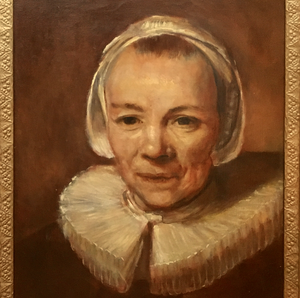 Bailey Studio Gallery
Bailey Studio Gallery Class - International Online - Intro to Traditional Glaze Oil Painting
Regular price
$225.00
$0.00
Unit price
per
I am proud to offer online my Introduction to Traditional glaze oil classes for artists who live outside of Canada, who are curious about these incredible painting processes. Take the classes online by Zoom.
In this course, get an introduction to the light, colour and depth secrets of the Renaissance. This online workshop provides an overview of the basic steps of  "indirect" painting methods that were begun in the Early Renaissance, that included Grisaille and Velatura foundations, then glazing, and scumbling layering to achieve radiant colour and brilliant illusion of depth. While you are learning, these processes are very helpful at greatly improving your rendering (drawing) skills as well as your colour and value perception skills. A project and all top-quality materials are provided.
Class schedules are arranged individually. Classes are for any international artist, or Canadian artist who will be travelling to PEI. 
Please email if interested.
Instructor: Kathy Marlene Bailey, B.A. Art Ed., OSA, CGOS
Cost for Zoom Class: $225 CND  
Duration: Five 3 hour classes by Zoom
Dates: To be arranged between individuals and instructor.
 Note: Both Online and Destination Workshops are available: contact Kathy: kmb@professionalart.ca or call 902-962-3642.
Fun and educational
Kathy is a great teacher with amazing experience and knowledge.