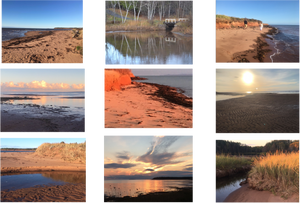 Bailey Studio Gallery
Bailey Studio Gallery Class - 5 Day International Destination Workshop -Traditional Glaze Oil Painting
Regular price
$450.00
$0.00
Unit price
per
As you travel to the spectacular shores of Prince Edward Island, Canada, discover your "inner Old Master", by taking this intensive, highly effect course in Traditional Glaze Oil Painting, right on the warm water, beach covered shore of the Northumberland Straight. 
Class schedules and curriculum are arranged individually. Classes are for any international artist, or Canadian artist who will be travelling to PEI. 
Courses will cover  Grisaille and Velatura foundations, and the complex glazes layers that utilize glazing and scumbling to achieve luminous, radiant colour and brilliant illusion of depth. Learning for all students will include advanced learning in the science of manipulating colour qualities and light movement through the paint surface, value gradient within colour, developing accuracy in rendering, creating colour with a fundamental palette 
An ocean view studio does not go without its perks! Breakout time included in this workshop week will be outdoors, to learn some plein air glazing methods, while wandering this magnificent beachfront property.

Please email if interested.
Instructor: Kathy Marlene Bailey, B.A. Art Ed., OSA, CGOS
Tuition for Destination Workshop: $450 CND
Material Fee: TBD, depending on what you bring. Prices of materials are reasonable and competitive with art suppliers.
Duration: Five 3 or 4 hour classes
Accommodation: Available Onsite. Please inquire about rates and logistics.
Contact Kathy at kmb@professionalart.ca or call 902-962-3642 to discuss your individual needs and scheduling.