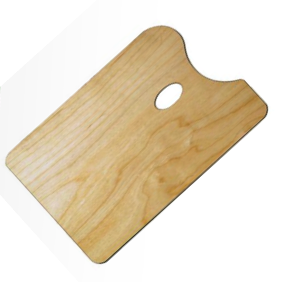 Professional Art Products
Professional Art Compact Neutral Palette - 9"x 11"
Regular price
$8.00
$0.00
Unit price
per
This compact little grey painted wooden palette is perfect for a colour mixing with limited palette in the studio and particularly good for plein air painting. It is designed for compact storage in paint boxes or kit bags, economical and easy waxed palette refreshment. This wooden palette is meant to be wrapped in waxed paper, several times over.  The wax paper can be used, paints transferred, then cut off and disposed of when it is done with.  This palette includes two thick elastic bands for plein air,  to keep your paints from blowing around in the wind.